10 books to read during recovery
Here's a snippet of the official synopsis for our top ten books- you can find out more on the official website for each book that we've linked to.
1) Where the Crawdads sings – Delia Owens
For years, rumors of the "Marsh Girl" haunted Barkley Cove, a quiet fishing village. Kya Clark is barefoot and wild; unfit for polite society. So in late 1969, when the popular Chase Andrews is found dead, locals immediately suspect her. 
Find out more
2) Normal People – Sally Rooney
Normal People
is a story of mutual fascination, friendship and love. It takes us from that first conversation to the years beyond, in the company of two people who try to stay apart but find they can't. 
Read more
3) The Choice – Edith Edgar
In 1944, sixteen-year-old ballerina Edith Eger was sent to Auschwitz. Separated from her parents on arrival, she endures unimaginable experiences, including being made to dance for the infamous Josef Mengele. When the camp is finally liberated, she is pulled from a pile of bodies, barely alive. 
Read more
4)Little Fires Everywhere – Celeste Ng
In Shaker Heights, a placid, progressive suburb of Cleveland, everything is planned – from the layout of the winding roads, to the colors of the houses, to the successful lives its residents will go on to lead. And no one embodies this spirit more than Elena Richardson, whose guiding principle is playing by the rules.
Read more
5) Into the Magic Shop – Dr James Doty
Part memoir, part science, part inspiration, and part practical instruction, Into the magic shop shows us how we can fundamentally change our lives by first changing our brains and our hearts.
6) A Keeper- Graham Norton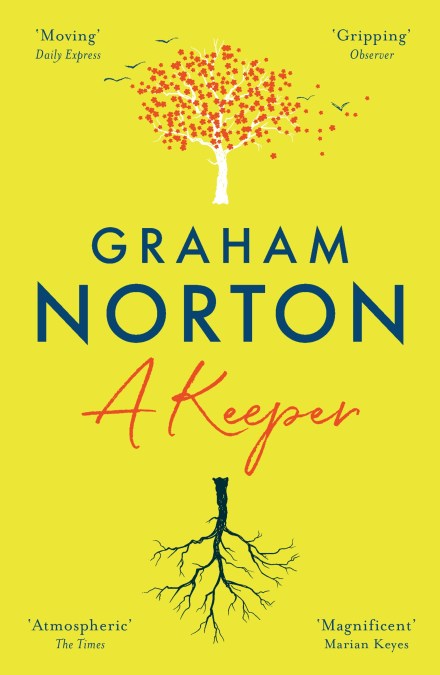 Elizabeth Keane returns to Ireland after her mother's death, intent only on wrapping up that dismal part of her life. There is nothing here for her; she wonders if there ever was. The house of her childhood is stuffed full of useless things, her mother's presence already fading. And perhaps, had she not found the small stash of letters, the truth would never have come to light.
Read more
7) The beekeeper of Aleppo- Christy Lefteri
Nuri is a beekeeper; his wife, Afra, an artist.  They live a simple life, rich in family and friends, in the beautiful Syrian city of Aleppo – until the unthinkable happens.  When all they care for is destroyed by war, they are forced to escape.   But what Afra has seen is so terrible she has gone blind, and so they must embark on a perilous journey through Turkey and Greece towards an uncertain future in Britain.   
Read more
8) Half a world away- Mike Gayle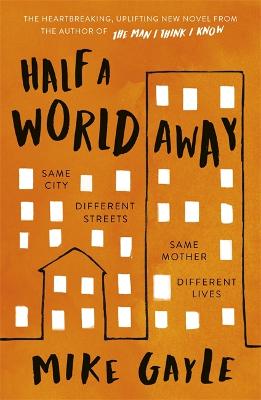 Strangers living worlds apart. Strangers with nothing in common. But it wasn't always that way…When Kerry reaches out to the sibling she lost on the day they were torn apart as children, she sets in motion a chain of events that will have life-changing consequences for them both. 
Read more
9)The Undomestic Goddess- Sophie Kinsella
Samantha Sweeting is a bright, nervy, intelligent lawyer who has no idea how to boil an egg or use her washing machine – all she cares about is work. She's about to be made partner of her law firm, which is the prize she's always wanted.  Until it all goes wrong. She makes a mistake. A mistake so huge, it'll wreck her career. 
Read more
10) Oh My God, What a Complete Aisling – Emer McLysaght, Sarah Breen
Meet Aisling.She's a small-town girl who dreams of the big city.  She has a heart of gold and an iron belief in the power of control tights.  But with glamorous new flatmates, a scandal at work and a weird love
square
, Aisling has no idea what's about to hit her. 
Read more
Happy reading!
Do you have a story you want added to A Bigger Life?
Submit your own story and we will get back to you.